COMMUNICATIONS
Regular Feature
Greetings from the Outskirts of Kyoto vol.7
INOUE Shōichi (Director-General)
April 28, 2021
Even today, I still don't have my own computer. In fact, I wrote this with a pencil using genkō yōshi (manuscript paper) . I'm simply not up to date with the cyber world.
Regardless, like other institutions the International Research Center for Japanese Studies has been holding more and more of its meetings online. Most kenkyūkai (study groups) are also being held remotely. I've been borrowing my wife's computer to put in an appearance at these meetings. I'm at the point where I can manage about that much.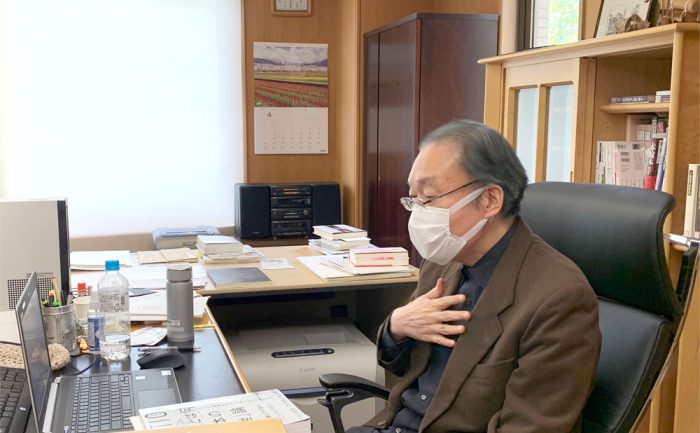 It was while participating in one of those kenkyūkai that I noticed something interesting. It was the chat function. I noticed that the younger scholars were taking advantage of this silent notification system to exchange opinions and information with one another. It made me realize what kinds of things can be done online.
If everyone was meeting face-to-face, these younger scholars would have been reticent about speaking up and kept their opinions to themselves. But online, they can ignore the gaze of the formal participants and express themselves. It made me appreciate how computers liberate the spirits of those who might be shy. It was an instant that gave this person who is hopeless when it comes to computers pause for reflection.