COMMUNICATIONS
Essays
In Search of Flying Saucers
Stephen DODD (Professor Emeritus, SOAS, London University/ Visiting Research Scholar)
December 15, 2022
I first planned to visit Nichibunken as a Visiting Scholar from April 2020. However, Corona changed everything, and I had to remain in London. Nichibunken very kindly agreed to let me begin my research trip from April this year. Now that I have finally managed to arrive in Kyoto, my joy is unbound! I would like to thank the amazingly helpful administrative staff at Nichibunken for their endless patience and advice. I am also thrilled to be able to meet so many fascinating academics, both permanent and visiting, who reside here at Nichibunken.
My area of research is Mishima Yukio. At the moment, I am particularly interested in his novel, Beautiful Star (Utsukushii hoshi), which I recently translated into English. The novel describes a family of four—mother, father, son and daughter—living in Hannō, Saitama, who believe they each come from a different planet. They understand their mission on earth is to save humanity from annihilation at a time when nuclear war threatens. The book echoes the existential anxieties shared by many people at the time. It was written at the peak of the Cold War. Mishima was actually writing the novel at the time of the Berlin Crisis in 1961, and the Cuban Crisis unfolded the following year. In short, there was a lot to be worried about at the time.
One way in which people's fear of nuclear destruction manifested itself was through a proliferation of sightings of flying saucers around the world. These alien space ships might be understood as the embodiment of human anxiety, with populations everywhere anticipating a terrifyingly powerful, unannounced attack from the skies. At the same time, some people believed that aliens from outer space would be positive, able to save humanity from its worst impulses. Mishima was an avid believer in UFOs for a while. He watched the skies with like-minded UFO fans, hoping to catch sight of these alien vessels. Beautiful Star opens with a vivid description of the starry sky in the middle of the night after the family has climbed Mt Rakkan, in Hannō, Saitama Prefecture, to excitedly await the arrival of aliens. In fact, they are disappointed that night, and the rest of the novel explores how each family member negotiates the boundaries between alien and human worlds. The end is really interesting because…. Well, you will have to read the novel to find out!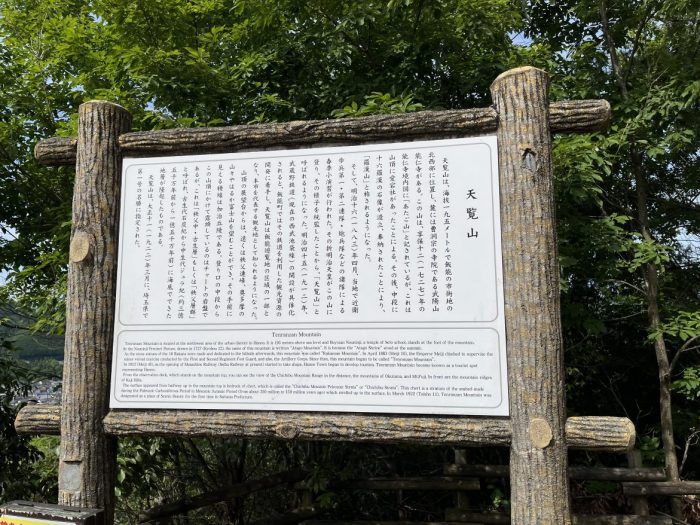 My understanding of Mishima's novel, and particularly the role of flying saucers, has been hugely enhanced thanks to Nichibunken. With travel funding, I was able to actually visit Hannō and the very same Mt Rakkan described in the novel. Admittedly, I climbed the mountain in the daytime, but I could still imagine that fictional family's thrill as they peered into the sky, trying to catch sight of strange spaceships among the clouds. This visit really brought Beautiful Star to life, and such an experience will, I believe, stimulate me to produce a more insightful article on Mishima, his literature, and the age in which he was writing.