TEAM RESEARCH REPORTS AND OTHER PUBLICATIONS
ITŌ Takayuki, ed.,
Higashiajia no ōken to chitsujo: Shisō shūkyō girei o chūshin to shite
(Monarchy and Order in East Asia: Thought, Religion, and Ritual)
Kyūko shoin, October 2021.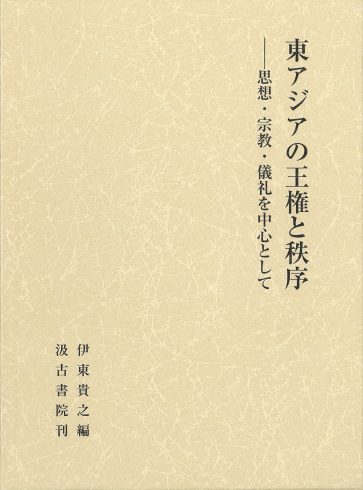 This collection of essays brings together the outcomes of a collaborative research project conducted over four years at Nichibunken under the direction of the editor. The collection is the culmination of a major project, involving fifty-five scholars. It seeks to deploy comparative-history, and comparative-intellectual-history, approaches to the linkage between monarchy, thought, and religion and their ritual manifestation, in East Asia.