TEAM RESEARCH REPORTS AND OTHER PUBLICATIONS
KONDŌ Kazuto, MORITA Noriko, and ŌTSUKA Eiji, eds.,
Makino Mamoru: Zaiya no Eiga-gaku
(Senji-ka sengo Eiga-jin to no taiwa)
OHTA Shuppan, January 2021.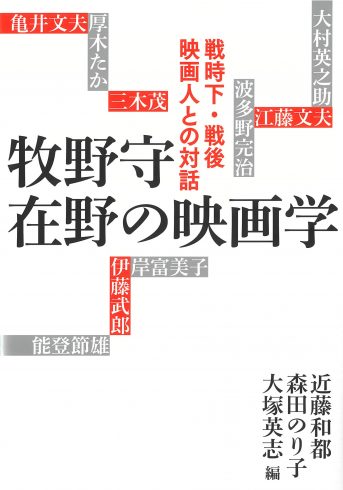 A previously unpublished collection of interviews by independent historian of film, Makino Mamoru, the donor of the Colombia University Makino Collection. The interviews feature wartime and postwar film directors. The voices of Kamei Fumio, Miki Shigeru, Ōmura Einosuke, Kishi Fumiko, Etō Fumio, Hatano Kanji, Itō Takerō, and Noto Setsuo among others are transcribed, with notes and commentary. The collection sets out Makino's methodology and his approach to the study of film.