TEAM RESEARCH REPORTS AND OTHER PUBLICATIONS
ŌTSUKA Eiji, ed.,
Undō to shite no Taishū bunka: Kyōdō fan bunka-kōsaku
(Popular Culture as Movement: Collaboration, Fans, Cultural Work )
SUISEISHA, September 2021.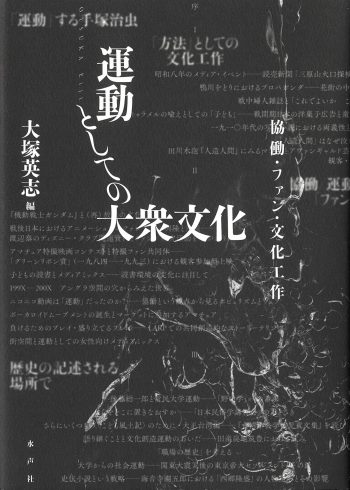 This collection of essays liberates popular culture from the detailed exposition offered by author theory, composition theory, and genre theory, to understand it as a movement undergirding history and society. The collection thus offers a perspective that accommodates such specialized topics as the following: cultural work done by popular perceptions constructed on SNS, and by participatory fascism during wartime; folklore as a social movement; and the derivative work of otaku culture.