TEAM RESEARCH REPORTS AND OTHER PUBLICATIONS
The Japanese Popular Culture Research Project, ed.,
Nihon taishū bunka shi
(A History of Popular Culture in Japan)
KADOKAWA, September 2020.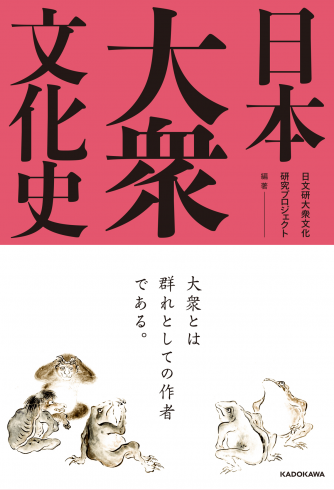 This is the first of the five-volume Nichibunken Popular Culture Studies Series, a product of the Japanese Popular Culture Research Project. From ancient legends to modern-day "Hatsune Miku," this book regards the masses as the "nameless author" and accordingly surveys the history of popular culture created, transmitted, and updated across the generations, taking a hard look at what lies ahead. It is an unprecedented textbook of cultural history chronicling in genre-transcending fashion.