TEAM RESEARCH REPORTS AND OTHER PUBLICATIONS
TSUBOI Hideto, ed.,
Sengo Nihon bunka saikō.
Sanninsha, October 2019.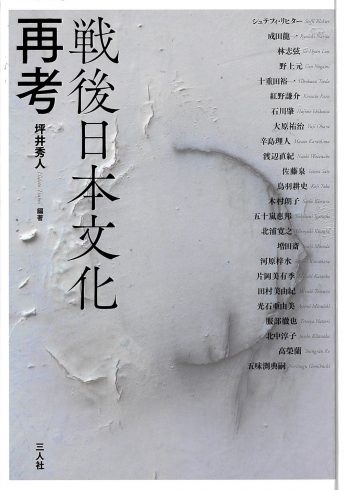 Today, 75 years since the end of the Asian-Pacific War, there is a tendency for the concept of "postwar" to be used so routinely as to render it practically meaningless. In a contrary current, meanwhile, conservatives have sought to benefit from the recurring critiques on postwar democracy accompanying the spread of neo-liberalism. This collection of essays presents a fundamental reconsideration of "postwar" following both of these currents through diverse themes—occupation and censorship, Asia and development, memories of war and defeat, sexuality, and biopolitics—addressed from the standpoint of today.