TEAM RESEARCH REPORTS AND OTHER PUBLICATIONS
INAGA Shigemi, ed.,
Utsushi to utsuroi: Bunka denpa no utsuwa to shokuhen no jissō (Metempsychosis and Passage: Recipients of Transcultural Migration and Haptic Transfigurations).
Kachōsha, September 2019.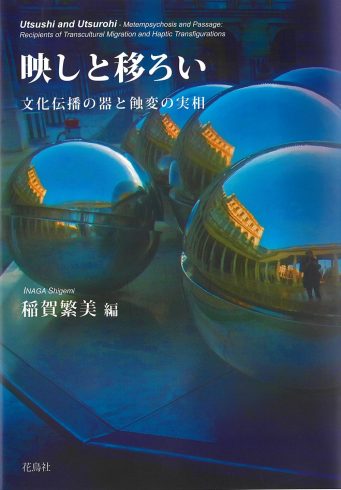 What lies beyond when we have transcended the boundaries dividing existing academic disciplines? A body of forty-three writers analyze in interdisciplinary perspective and from multiple angles the reality of the contact and transformation that takes place in the transmission of culture among multiple cultures, with the keywords utsushi (projection), utsuwa (vessel), and utsuroi (change) as their guide. We are aiming to lay bare the limits of established ways of thinking and build a model for studies of culture and representation, as well as a model of information theory, for the next generation that does not stop at only comparative linguistics and comparative culture theory.