TEAM RESEARCH REPORTS AND OTHER PUBLICATIONS
ISOMAE Jun'ichi, Talal ASAD, SAKAI Naoki, PRADHAN Gouranga Charan, eds.
Posuto koroniaru kenkyū no isan: honyaku fukanō na mono o honyaku suru
(On the Heritage of Postcolonial Studies: Translating the Untranslatable)
Jimbun Shoin, December 2022.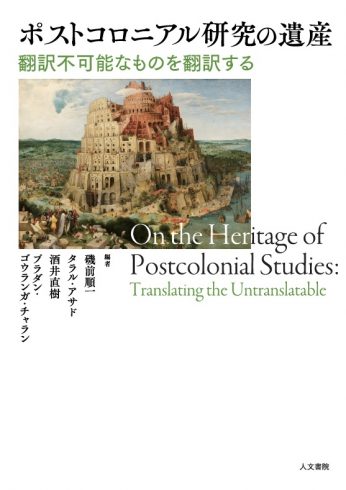 "Translating the Untranslatable" brings together the work of a number of leading scholars in postcolonial studies—Gayatri Chakravorty Spivak, Talal Asad, Naoki Sakai, and Wang Hui—to offer a new point of departure for the field. The book is the outcome of an international conference organized by Isomae Jun'ichi, and co-hosted by Nichibunken, Cornell University, and Hallym University.