TEAM RESEARCH REPORTS AND OTHER PUBLICATIONS
ARARAGI Shinzō, MATSUDA Toshihiko, LEE Hongjang, HARA Yūsuke, SAKABE Shōko, and YAO Shōhei, eds.
Teikoku no hazama o ikiru: Kōsaku suru kokkyō, hito no idō, aidentiti
(Life at the Frontier of the Japanese Empire: Borders, Mobility, and Identity).
Mizuki Shorin、April 2022.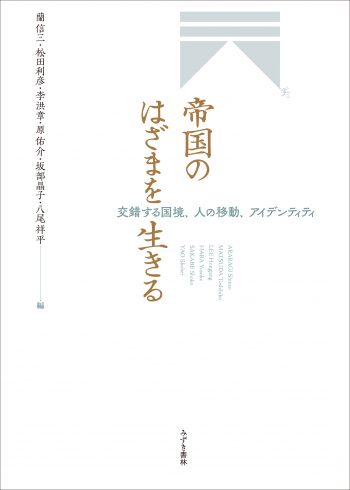 This collection takes as its perspective "life in imperial interstices." The essays are the outcome of a collaborative project investigating decolonization and postcolonial conditions in East Asian society after the collapse of the Japanese Empire. Our focus is on the people within the interstices of empire, those who opposed or evaded its immense power.