TEAM RESEARCH REPORTS AND OTHER PUBLICATIONS
Consortium for Global Japanese Studies, ed.
After/With korona no "Kokusai Nihon kenkyū": Yōroppa kara no hōkoku
(Global Japanese Studies after/with COVID-19: Reports from Europe).
International Research Center for Japanese Studies, March 2022.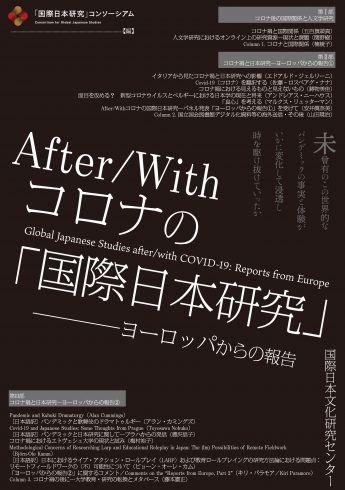 This is a record of the European Japan Studies Collaborative Conference convened in December 2020. What future is there for Japanese studies in these unprecedented times? What are the possibilities for consortium-led academic collaboration? This book, which draws on global history, has its sights set on the future.