TEAM RESEARCH REPORTS AND OTHER PUBLICATIONS
KOMATSU Kazuhiko, YASUI Manami and NANGŌ Kōko, eds.
Yōkai bunka kenkyū no shinjidai
(The Next Phase of YOKAI Culture Studies).
Serika Shobō, March 2022.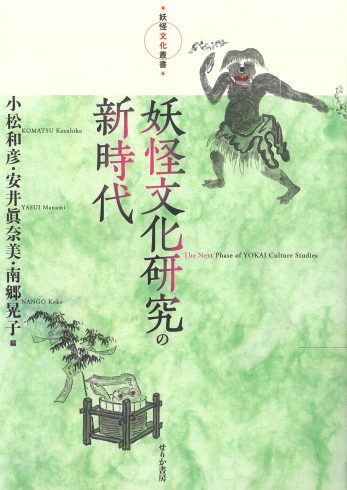 This volume tracks the six years of research on strange phenomena and yōkai (Ghosts, Monsters, Spirits) conducted under the auspices of the Japanese Popular Culture Research Project. The volume is packed with hints for future research on yōkai. It comprises essays from symposiums featuring scholars working at the cutting edge of yōkai research, and articles from the Chinese newspaper Chūgoku shakai kagaku hō, as well as an overview of the construction of the yōkai database.