TEAM RESEARCH REPORTS AND OTHER PUBLICATIONS
Álvaro David Hernández HERNÁNDEZ, ed.
Mekishiko manga
Historieta

: Minzoku bunka toshite no manga hyōgen

(Mexican Historieta: Expression in Comics as Folk Culture Reassessed).

Shibunkaku Shuppan、March 2022.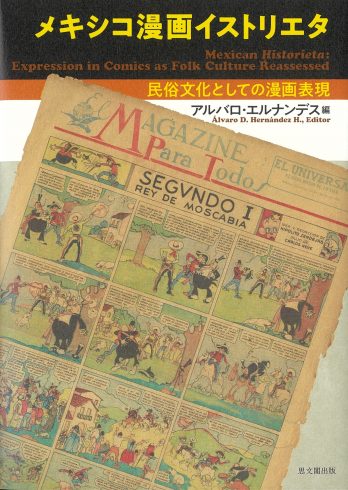 This, the first book in Japanese to deal with Mexican manga, brings together essays on expression in Mexican manga, with a special focus on mid-twentieth century publications. The book hopes to serve as a bridge between Japanese and Mexican manga research. It makes an important contribution to the understanding of manga, which has left a deep imprint on the shaping of contemporary society.