TEAM RESEARCH REPORTS AND OTHER PUBLICATIONS
LIU Jianhui, ISHIKAWA Hajime, eds.,
Senji-ka no taishū bunka: Tōsei, kakuchō, higashi Ajia
(Popular Culture in Wartime: Control, Expansion, East Asia)
KADOKAWA、February 2022.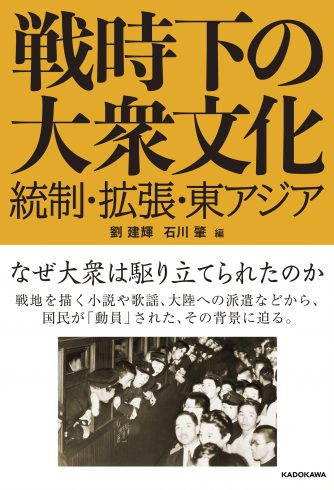 What drives the people on? We investigate the background to the mobilization of the nation. In 1940, Japan's popular culture showed an unprecedented vigor. Many themes were taken from the "overseas territories," namely East Asia, and attempts were made at the same time for transposition and expansion of culture. In this volume, we unravel the connection between war and colonialism and popular culture, and revisit the question of what popular culture really is. The appendix comprises a list of more than 500 books and records related to the continent during the war.