TEAM RESEARCH REPORTS AND OTHER PUBLICATIONS
LIAO Chin-ping, ITŌ Takayuki, KAWAI Kazuki, and YAMAMURA Shō, eds.,
Higashi Ajia ni okeru tetsugaku no seisei to hatten: Kan bunka no shiten kara (The Generation and Development of Philosophy in East Asia: An Intercultural Perspective)
Hōsei University Press, February 2022.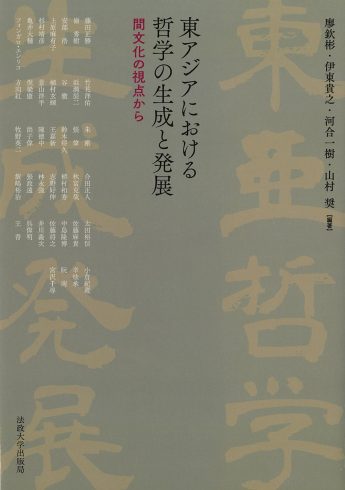 How were those East Asian intellectuals who encountered Western civilization  and learning in the modern period able to construct their own distinct philosophy? Again, what variety of world philosophy might be created and disseminated from East Asia today? Here are the epoch-making outcomes of this Nichibunken collaborative research project.