TEAM RESEARCH REPORTS AND OTHER PUBLICATIONS
ARAKI Hiroshi, MAEKAWA Shiori, and KIBA Takatoshi, eds.,
"Kyarakutā" no taishū bunka: Denshō, geinō, sekai
(The Popular Culture of "Characters": Tradition, Performing Arts, Worlds)
KADOKAWA、November 2021.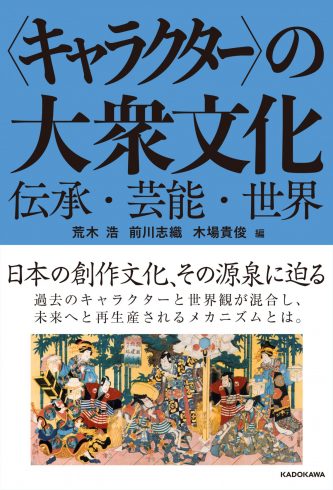 This volume draws on a variety of ancient and contemporary examples to discuss "characters," which are arguably at the heart of Japanese popular culture. This fourth volume in the Nichibunken Popular Culture Research Series examines important themes in popular and creative culture, including Japanese beauty ideals, military heroes in the classical performing arts, and intersections between the 2016 film Shin Godzilla and ancient mythology.