TEAM RESEARCH REPORTS AND OTHER PUBLICATIONS
YASUI Manami and Álvaro David Hernández HERNÁNDEZ, eds.,
Shintai no taishū bunka: Egaku, kiru, utau
(The Popular Culture of the Body: Drawing, Wearing, Singing)
KADOKAWA, November 2021.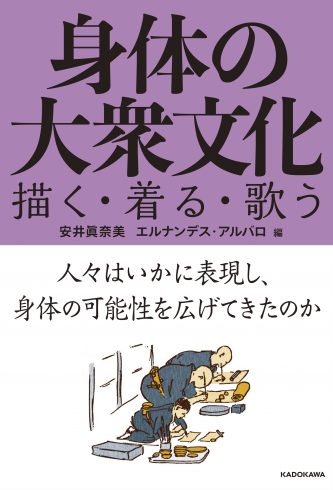 This volume draws on examples from shunga, wheelchair representations, and Bon festival dance to consider the body in popular culture from a media perspective. This third volume in the Nichibunken Popular Culture Research Series is particularly resonant today, in the context of the global COVID-19 pandemic, as the rapid spread of work-from-home and videoconferencing technologies change the ways in which we engage with our own bodies.