TEAM RESEARCH REPORTS AND OTHER PUBLICATIONS
HOSOKAWA Shūhei, ed.,
Oto to mimi kara kangaeru: Rekishi, shintai, tekunorojī
(Reflecting on an Ear for Sound: History, Embodiment and Technology)
Artes Publishing, October 2021.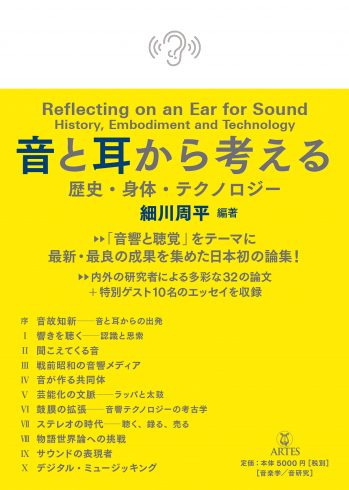 The present volume is the outcome of a three-year collaborative research project that began in 2017. It is a collection of over forty pieces on sound and auditory sensation. The topics are truly varied: chindonya, submerged sound, string instruments, drums, ceremonies, noise, loudspeakers, films, games, theater, disaster zones, hot-springs, war, cable broadcasts, stadiums, disco, sound art, and more besides!